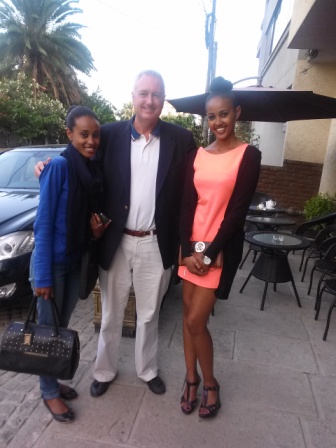 MISSION STATEMENT
My name is Peter Burns and I am a lifelong entrepreneur. After my two daughters were engaged to be married (I have been divorced for 18 years), my brother suggested that I consider a stint in the humanitarian field. He suggested that his contact at a well known international NGO might be very interested in the skill sets that I possessed as a volunteer in one of their foreign outposts. My brother suggested that I might consider volunteering in Africa. I was intrigued.
After multiple conversations with the Non-Profit's CEO and the Vice President in charge of international placements, I accepted a volunteer post in Ethiopia and traveled to Addis Ababa, the capital of Ethiopia . I stayed for three months and renewed for another three months, falling in love with the country, its people and the 3000 year old culture.
I fulfilled my Volunteer duties, eagerly and successfully, bringing much value to the local mission of the NGO in Ethiopia. As a lifelong entrepreneur, I could not help but be amazed at the significant business opportunities that abounded in this newly Capitalistic country. I vowed to return to Ethiopia and put my entrepreneurial talents to work and to start up much needed businesses there in numerous verticals.
To that end, I researched and identified some 42 different projects and began working on each. My time in Ethiopia was coming to a close but I was determined to make my mark in that wonderful country.
Returning to the States, I was approached by a long time Wall Street Investment Banker. He suggested that I could use my hard work in Ethiopia in identifying opportunities, combined with my very long history of successful entrepreneurship and launch what would be, the first Ethiopian Capital Fund of it's kind. He suggested a public offering on the London equity markets. I was intrigued.
In the past two months, I have researched the possibilities and have made my decision to create Ethiopian Capital Partners, the world's first Capital Fund serving the country of Ethiopia. I have assembled a core team of uber-talented individuals and selected a handful of initial enterprises to launch.
In the not-to-distant future, I will take my vision to the public markets. What an adventure this will be!